A Chalkboard is a great way to get yourself organised for the New Year, you can make them as big or as small as you like. Why not have a separate space for each day of the week with regular activities listed and space at the bottom to write in appointments etc.
You could paint a part of your wall with blackboard paint, this is readily available from DIY stores and Amazon ( Blackboard Paint ) Some paints are available in magnetic versions so you can use magnets too. (Magnetic Blackboard Paint, Black).
If you don't want to paint your wall then a better option is to use a removeable wall sticker, such as this one from Amazon:
This can be customised to your own design and also makes a great scribble/doodle area for kids. You can use permanent blackboard pens (White Liquid Chalkboard Pen 
) for areas which you don't want erased and chalks for the rest.
~
Here are some more great ideas for creating chalkboards using blackboard paint :
Revamp a table with blackboard paint and create a talking point. Play games, write notes, doodle…..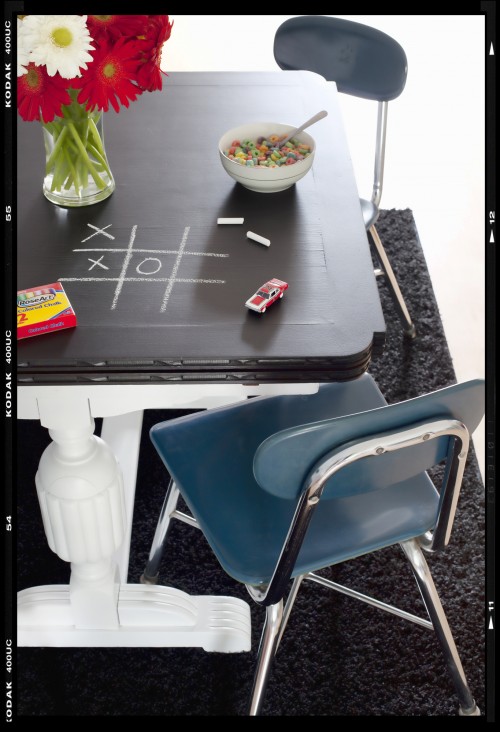 ~
Why not paint the refrigerator in blackboard paint?
~
 A great kitchen backdrop and very useful for shopping lists!
 ~
Why not try making your own rustic chalkboard? Read the full instructions
here…
~
Do you have any more ideas for creating chalkboards?