31st December
The New Year Countdown has begun, I would like to wish you all a very Happy and Prosperous 2014. Thank you to all my readers and followers, I've had a great time writing and sharing all my "stuff" and look forward to bringing you lots more. Now… where's the champagne? Talking of which, if there's any chance of a hangover, read my Ultimate Hangover Cure in advance and be prepared, Cheers!
30th December
This New Year we will be having a quiet night in with the children and my In-laws, having spent Christmas away it will be nice to be at home. I will be cooking for 7 of us so wanted an easy menu which everyone will eat (not so easy with 3 kids!). I finally decided on  Chicken Liver Pate, Salmon with Pea Sauce and Easy Lemon Tart. Perfect!
17th December
Hands up if Christmas Day fills you with a sinking feeling of impending doom! It can be an incredibly stressful time for all sorts of reasons and I am very lucky to have a happy, healthy family to share mine with. However….. Christmas Dinner….. Aaaargh! Having hosted many of these over the years I have come to the conclusion that if I am going to enjoy Christmas Day then I have to be prepared and have a plan…..read more.
12th December
The fabulous Atterley Road has come up trumps again with a Christmas Wish List to die for, the best brands all under one roof (Whistles, Day Birger, Great Plains, Neom). I will have to leave some very strong hints  for my husband!
11th December
Christmas outfits can be a tricky thing to get right, you want to be smart but sassy, elegant but fun, dressy but "cool" (showing my age here!). A few years ago I bought a black jumpsuit and can honestly say that it has changed my life! I wasn't sure about it……. read more.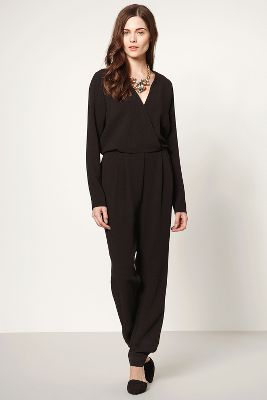 9th December
Having now mostly done my Christmas shopping, it's time to wrap them! I must admit that I take the easy way out with most of mine and use a gift bag and tissue paper, it looks great and is really quick and easy. However, there are some gifts for special people which I like to take a bit more time over, I am always on the lookout for new ideas and love browsing Pinterest for inspiration. I have collected some of my favourites in my post Christmas Wrapping Ideas, I hope you like them!
7th December
Today I went Christmas shopping, (usually this would be followed by a groan!), but instead of the normal shops I went to the Winter Market at St George's Hall, Liverpool. What a fabulous experience! It is on again tomorrow- if you are local and read this in time! Otherwise, why not check out your local Craft/Art fairs, they are well worth a visit. Often you will find talented, local people and unique gifts, I can't think of a better combination for Christmas presents! Visit UK Craft Fairs for more information on your area.
3rd December
Are you planning a Christmas Party this year? I have hosted a few parties over the years for both adults and children and have learned from my mistakes! The key to a successful party? Keep it simple, read more here….
1st December
The Christmas countdown has begun, the first Advent Calendar windows have been opened everywhere (and chocolates duly eaten) I really miss the paper ones we used to have as kids! What other Advent traditions do you follow? We have a fabric tree with pockets and a Christmas teddy who moves with the date, so cute!
Getting your house organised for Christmas is no mean feat with presents and decorations everywhere, at least it is in my house, maybe you are super organised! Whenever I despair of my poorly organised possessions, I know I can find inspiration on Pinterest. Some amazing people have very kindly shared their storage ideas, I have created my own board from the BHG website, here's my pick…..