DIY Christmas Decorations for your home:
For more DIY ideas, see my Pinterest board: DIY Christmas Decorations….
1. Rosemary Wreath
2. Ribbon Card Holder
Take a length of wide ribbon and glue Christmas cards to it, then hang from the wall, you could add fairy lights (battery operated ones are ideal) for a sparkly look and there you have a simple card holder leaving space elsewhere for decorations.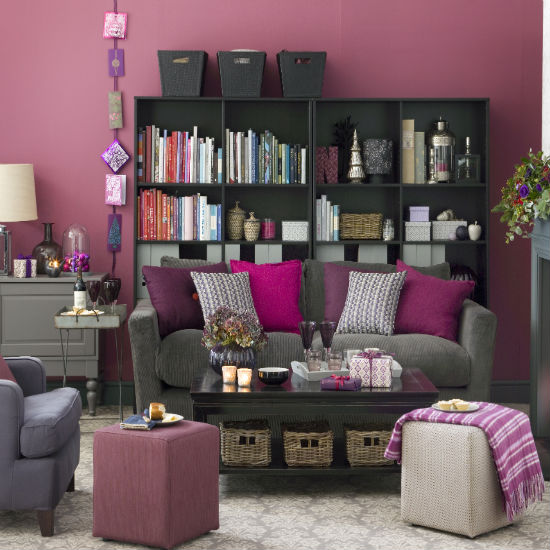 3. Letter Print
This is an easy way to achieve a fun look. Using your computer, print off coloured letters (red looks great) in different sizes and arrange them in white frames. You could write any festive message which captures your imagination!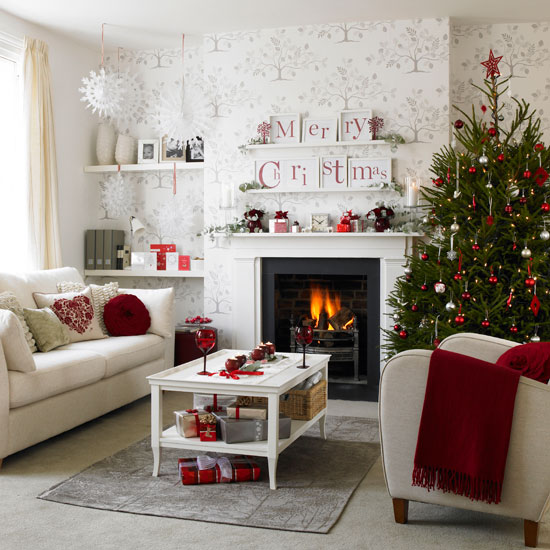 4. Mantlepiece garland
Make a garland for your fireplace mantle using Christmas tree off cuts (wire them together to keep them neat). Add pine cones, baubles, maybe some birds and a birdhouse for a natural looking and fragrant centrepiece.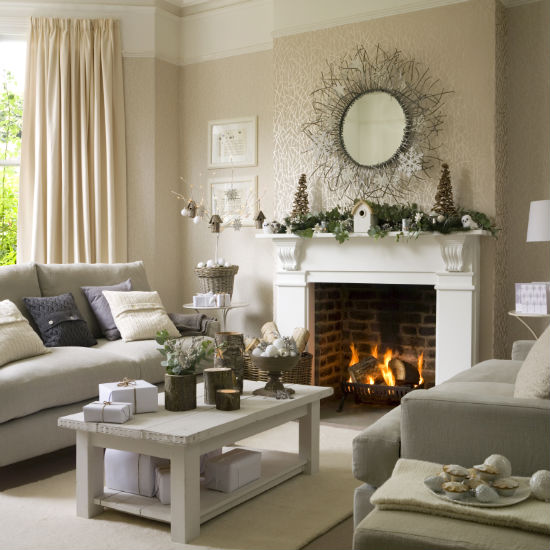 5. Ribbon mantle decoration
For a scandinavian feel, take a length of  simple ribbon and tie different lengths of shorter ribbon at regular intervals. To the end of each piece add a colourful bauble. Keep the colour scheme to red and white for a country look. Attach the ribbon to the mantle and secure.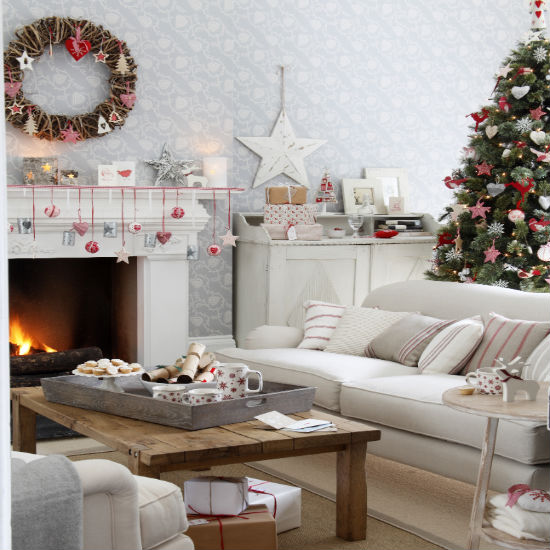 6. Twig wreath
Add simple decorations to a twig wreath above the fireplace for a lovely wall decoration. Find this wreath at Amazon (Luxury Twig Wreath
)
7. Card Wreaths
For a simple but stunning display in a contemporary scheme, hang 3 laser cut card wreaths on the wall with wide coordinating ribbon. You can purchase similar wreaths from Amazon (Squared Rose Wreaths)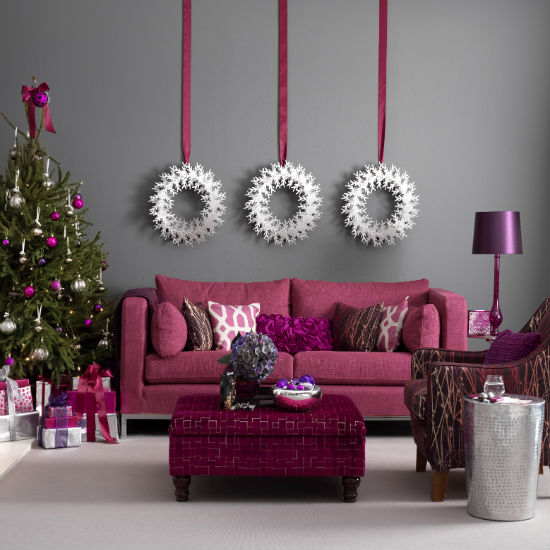 8. Candy Cane
Suspend candy canes from a wired length of Pine foliage for a simple and inexpensive window dressing.
Some of the above room schemes appeared on the Ideal Home website (click the images for the link). For more Christmas decorating ideas visit housetohome.co.uk or my Pinterest Board DIY Christmas Decorations.