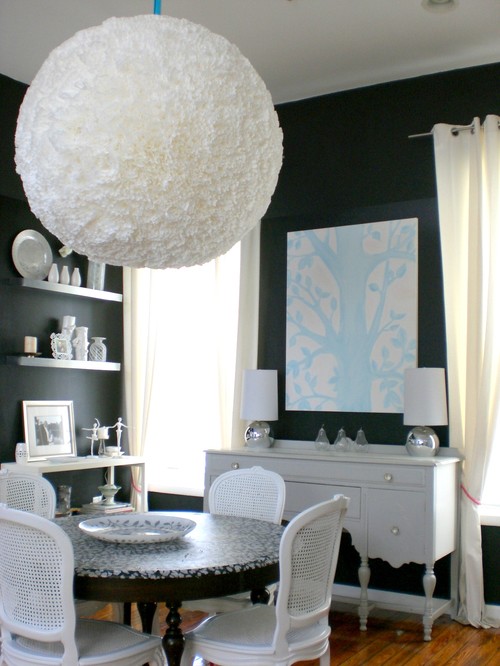 I have found some great ideas for DIY projects on the Houzz website. One of my favourites is the Solar Powered Outdoor Table Lamp (by Shelly Lear) which is one of my most popular posts. I love the look of this Fluffy White Paper Lantern (by Nicole Loiacono Design), it's so pretty and easy to make (with a bit of patience!)
To start this project, you will need a paper lantern and a stack of coffee filters, plus a hot glue gun will speed up the process.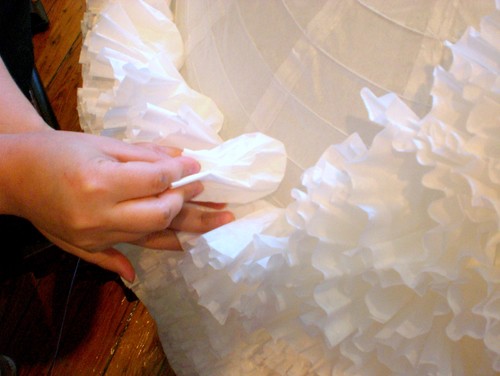 Open up the filters and crumple them slightly, then glue them to the paper lantern. Try to glue them as closely together as possible to achieve the fluffiest effect. This particular lamp is 38″ in diameter and took approximately 1200 coffee filters.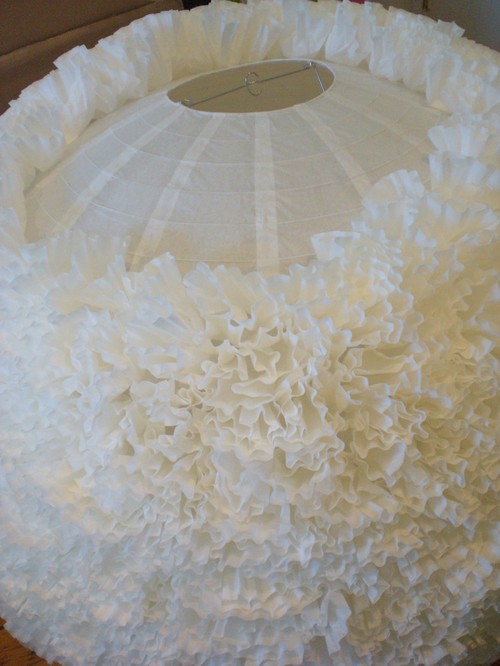 You could use any size paper lantern, a smaller one could be covered with cupcake holders instead of coffee filters. You can buy paper lanterns on
Amazon
for as little as £1.99