I always feel more optimistic once we move past January, the days are starting to get longer and the first signs of spring are in evidence. I especially love the blossom that appears on the trees, even if the weather is horrible!
~
27th February
Are you planning any Home Improvements this Spring? It's the time of year when we traditionally clean our homes, decorate and take a good look at what can be improved! If you plan on using a contractor for any works then you really need to read my post "Money to Burn". Seriously good advice from an architect…
22nd February
With build space at a premium in most areas, small space living is becoming more important. There are some very clever designs out there and if I had to choose to live somewhere small it would be this cabin…. Small Space Sustainable Living.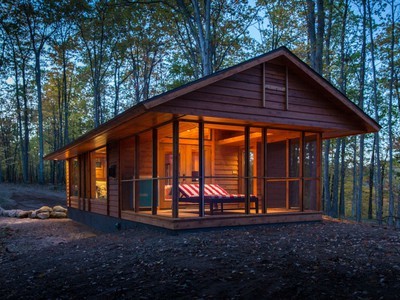 21st February
It's Friday night and keeping things traditional, I thought I would cook some fish. It's not always easy to get the kids to eat fish, unless it's fish fingers! This recipe from Annabel Karmel is a real winner, super tasty and the whole family love it…
16th February
I have been asked by a friend for some interior design advice on a project to create an office and therapy space. She is a GP and also practises western medical acupuncture, facial acupunture, micro needling and NLP/hypnotherapy. In addition she is a representative for Arbonne skin and health care. I'm not quite sure how she fits all that in to her week, she is also married and a mum to 3 lovely girls! So… no time for interior design, which is where I come in! Read my post on "How to approach an interior design project"……
11th February
Mid week meals are a challenge in my house with so many kids activities, they need to be healthy, filling but overall- quick to cook! My recipe for Pasta with Smoked Salmon and Broccoli fits the bill perfectly. Carbohydrate for energy, Salmon for protein and omega 3 brain power and Broccoli for iron and vitamin C, it's pretty tasty too!
5th February
The fabulous Anthropologie store has selected some gorgeous Valentine gifts for you and are offering free delivery! I love these "Random Notes of Love" £12. Click the image or the link above to go to the site.
4th February
Even though it's not snowing or frozen, the birds may still need a bit of help with food (especially with all the flooded areas). I came across this cute idea for a bird feeder on Pinterest; I am definitely giving this a go! Vintage China Cup and Saucer Bird Feeder.
2nd February
Today has been a beautiful sunny day with no wind; days like this always make me want to get out into the garden, even if it's just to potter and make plans for the coming year. Being outside in the sun at this time of the year is really important for lifting your spirits; I've been inspired to make more of my containers and Pinterest is the perfect place to look for ideas!….