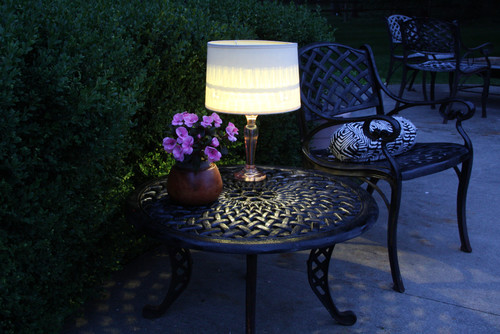 This post shows you how to make an outdoor table lamp which is solar powered, safe to leave outside and perfect for summer evenings to create a soft glow of light. The instructions come courtesy of
Houzz contributor Shelly Leer
.
You will need a lamp base (try car boot sales or charity shops or your garage!), a shade, a solar powered garden stake light and scissors.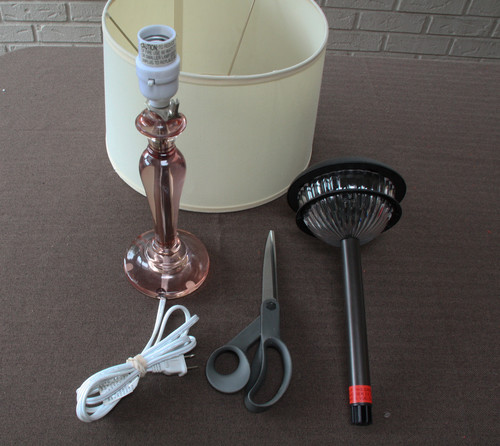 1. Snip off the electric flex at the base of the lamp: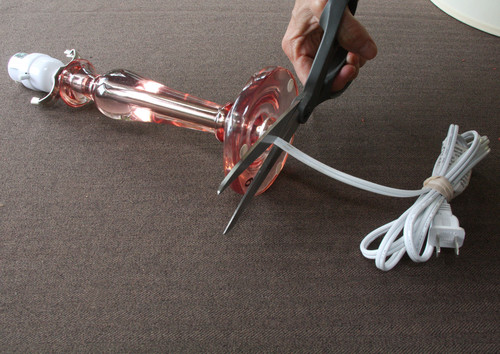 2. Unscrew the socket and remove the lamp fitting and remaining flex.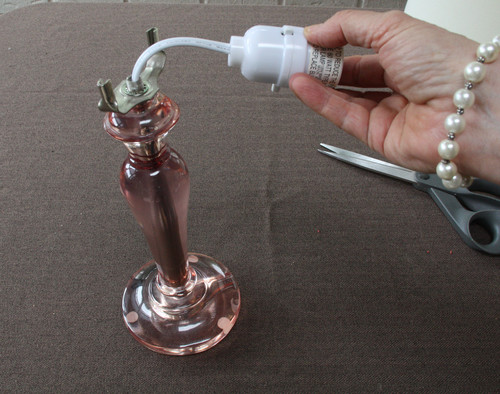 3. Cut off the remaining flex then reattach the lamp holder.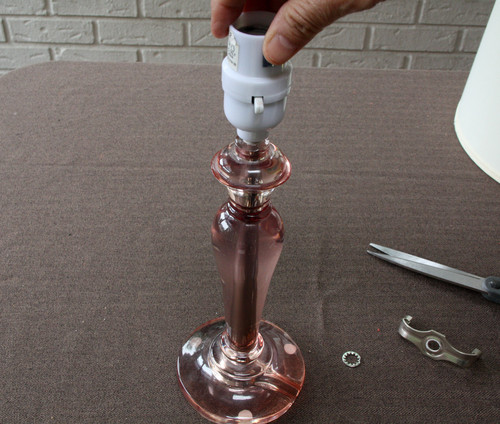 4. Put the shade on the lamp.
5. Remove the plastic spike from the solar powered lamp.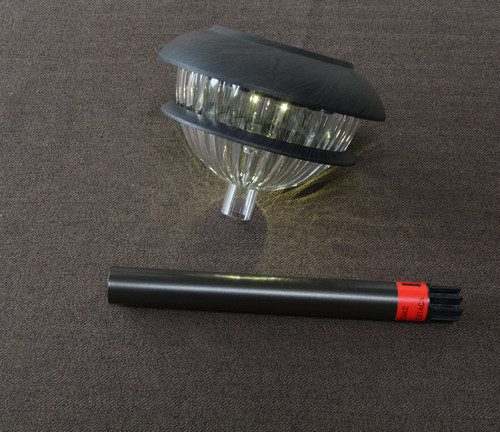 6. Place the solar power unit into the light fitting, if it doesn't quite fit try florists putty which is sticky and will give a secure base. Alternatively you could use double sided tape or glue.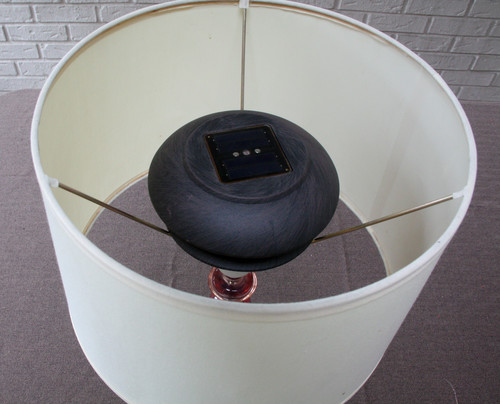 7. Enjoy your lamp!