The Houzz website is a fantastic resource for design inspiration, both professional and amateur. Now that we have a UK version of the site it is even better! (There is only so much North American "remodelling" I can look at, the houses are so very different to here!) I was particularly taken with this renovation of a seventies house in Leeds; the original house is such a common sight on British streets after all. If you came across this property when you were looking to buy a house you would probably move right along!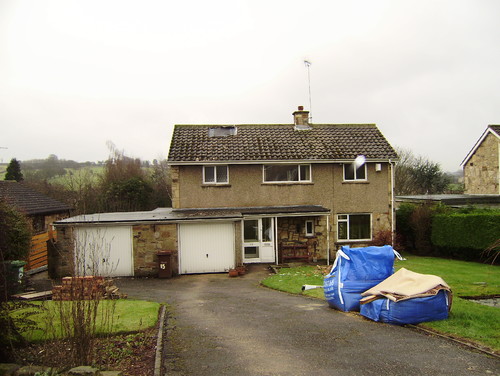 The house follows the same footprint at the front with the addition of a garden room at the back which probably didn't need planning permission. The bifold doors open up the space to the deck which has been built at the same floor level as the interior to keep the look seamless.
To keep costs to a minimum, the original wall and window frame of the kitchen have been retained. An archway has been created to open up the kitchen to the garden room which saves on expensive steel being run across the whole wall. This also separates the two spaces while allowing a view from the kitchen and easy access between the two rooms.