Make a Chalkboard
Learn how to make your own Chalkboard with these simple instructions from Houzz which you can customise to your own design: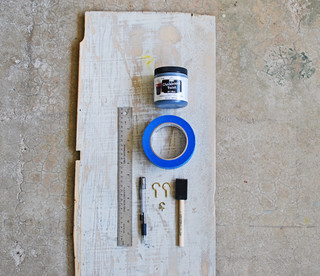 scrap of wood
black chalkboard paint
sponge brush
painter's tape
ruler
pencil
white paint pen
three cup hooks (eye hooks work too)
jute twine
chalk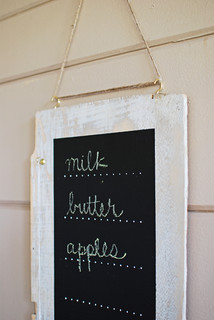 This piece of wood was once a back panel to a small cupboard. The cupboard is now falling apart, but with projects like this you can still get use out of old furniture.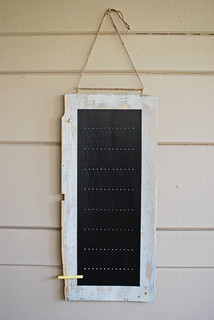 This chalkboard has a simple design with rustic touches.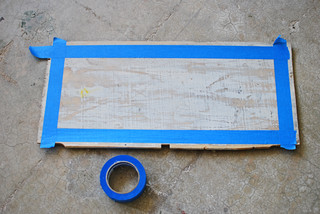 1. Clean your scrap piece of wood/board. Use a pencil and ruler to mark the dimensions of the chalkboard. The wood in the example has a 2-inch border around the edges. Stick masking tape along the marked borders to create a clean edge.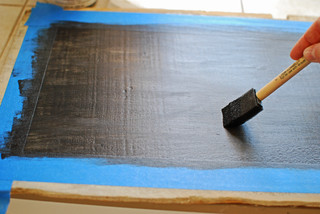 2. Use the sponge brush to apply a coat of chalkboard paint. Let it dry, then apply another three to four coats or until you are satisfied with the paint coverage.Once the paint is completely dry, remove the tape.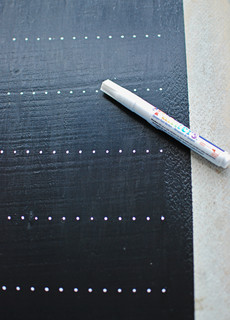 3. With a white paint pen, mark dotted lines on the chalkboard. Let dry.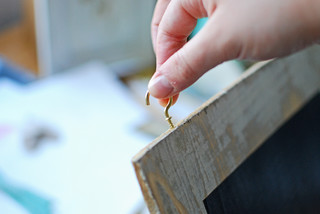 4. Along the top of the board, screw in two cup hooks spaced evenly apart.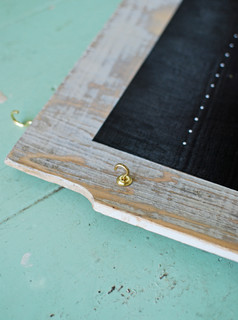 5. Screw in a third cup hook on the front of the board (to hang the chalk from).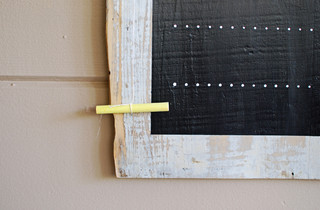 6. Cut a length of jute twine to hang the chalk. Tie one end of the twine to the hook on the front of the board. Attach a piece of chalk to the other end.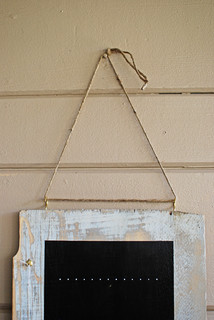 7. Cut another piece of twine and knot the ends. Hook the chalkboard on the twine and hang in an ideal location, like the kitchen or office.
For more Chalkboard Ideas and where to buy materials take a look at my post,
Chalkboard Ideas
.