March.
Spring is really here! Easter is around the corner and for some reason I am thinking about cupcakes, maybe it was the photo above but I had already written a post about Fabulous Cupcakes, check out my favourite recipes.
For Easter I found some really cute daffodil napkins, £2 from Sainsbury's, (there is also a good selection available from Amazon) to brighten your table!
What will you be cooking for your Easter Sunday lunch? Lamb is the traditional meat, perfect for spring. Take a look at some of Delia Smith's ideas for cooking lamb, there's sure to be one to inspire you!
Please take a look around the site, do any of the posts on the right inspire you?
I'll be posting more ideas and links every day so please keep checking the site!
1st March- Take a look at these inspired craft ideas from craftionary, I especially love the bunny shaped napkins, these will definitely be making an appearance on my Easter lunch table!
2nd March- To display your fabulous cupcakes why not have a go at making your own cakestand? You can use vintage china as I did or perhaps china to match your dinner service?
3rd March- When I was out for a run this morning I started thinking about what it is that I love so much about running, it's really addictive! A bit of research led me to write 10 benefits of running.
4th March- Tonight's meal comes courtesy of Fay Ripley's excellent book. I wish she had written this when my kids were small, the recipes are designed to feed the whole family from babies to adults, no more cooking different meals for everyone! Genius! Orange and Ginger Chicken Casserole is delicious.
5th March- Dyslexia definitely has its advantages. According to Gavin in Year 6: "Having a learning difference has its pluses,"  says Gavin.  " You notice so much more than the typical person.  I "see" when something is missing or something is new or wrong.   People tell me all the time they don't notice the same things I see all the time.  It is actually a great support system for others."
7th March- Spring is the most likely time for houses to be put up for sale. Why is that? Could it be that as the days get longer and the light brighter, all the minor imperfections are revealed? Read how you can "Fall in love with your home all over again"…
8th March- My favourite shop! Fortunately I live near Inspirations, a wonderful floristry/accessories place (it's actually a warehouse) on the Wirral. The seasonal displays are amazing, really jaw dropping. They now also sell online. Here is a selection of beach inspired accessories….
17th March- Just spotted this gorgeous Thorntons chocolate clutch bag. Reduced to only £1.50 in Asda! This would make a gorgeous Easter present.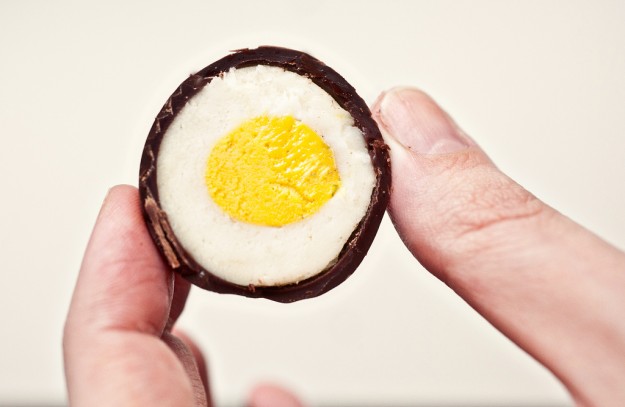 18th March- Easter just wouldn't be the same without Cadbury's creme eggs, but how about making your own? Check out this recipe from Food52
19th March- I love this heart shaped soap in a box- £4.99 from Louisa Brown (
louisabrownsoap.com
). The perfect gift for Easter! All their soaps are handmade using the cold process method, with a range of oils, including olive oil, cocoa butter, sweet almond oil, avocado oil and sustainable palm oil to produce soaps that are creamy and kind to your skin.
20th March- Have you decided on an
Easter Lunch Menu
yet? Let me share my easiest menu ever, it's tried and tested! Plus it leaves you lots of time free for the Easter Egg hunt!
22nd March- One of my favourite clothing brands is Cos, the super stylish Danish brand. Take a look at my picks from their
Spring 2013 Campaign
.
25th March- Tea tonight is a store cupboard staple:
Tuna Pasta Bake,
so easy and so tasty. Why not have a go?
26th March- I am very proud of this post! Over 20 years of property developing I have used many tricks to make spaces look more luxurious and expensive. Follow these great ideas to achieve the same for your home.
Luxury for Less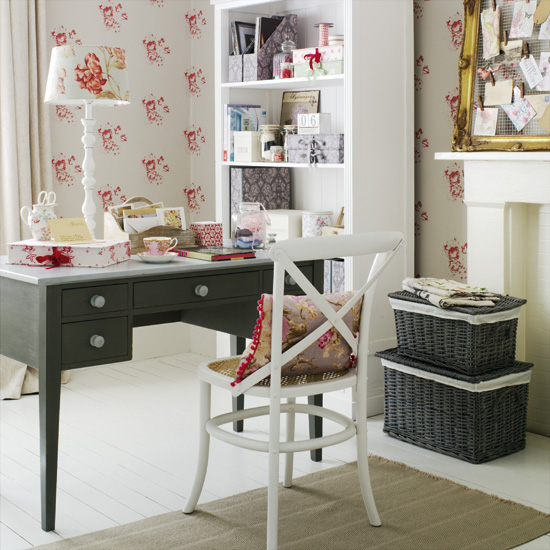 31st March- I'm off to the Ideal Home Show tomorrow for the last day, I can't wait. Did you know Ideal Home are online with some great ideas. Their latest project is the home office, check out
five great ideas here
.